"A stylish blend of jazz, folk and upbeat country, this
"Easy Listening" music cuts straight to the heart."
"Old school storytelling. Superior musicianship. Takes me back to a time when I could turn up the Hi Fi and listen for hours."
The summer after eighth grade three of my best friends formed a band
Each of the guys played cool instruments: Jimmy had a Fender Stratocaster guitar, Tommy had an elaborate Ludwig "metal flake blue" drum set and Allen could play piano like ("Great Balls of Fire") Jerry Lee Lewis.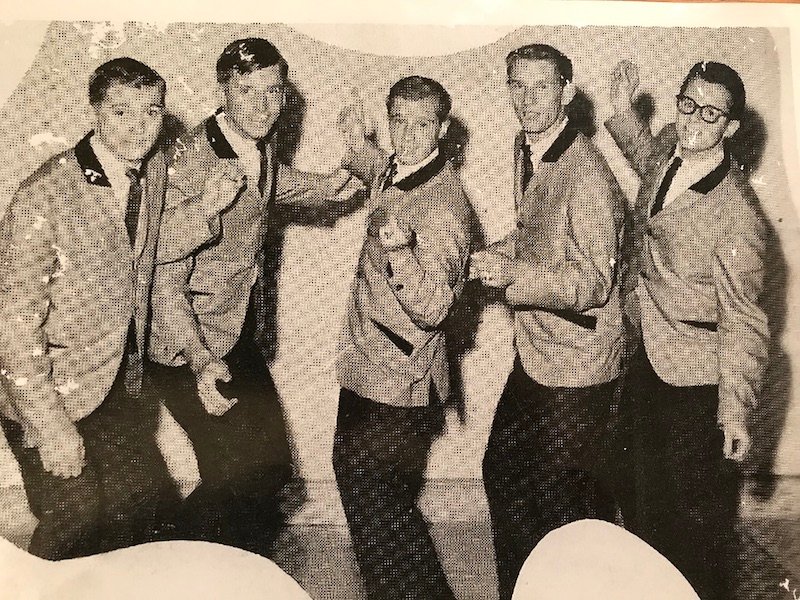 If I wanted to be in the band, they agreed, I could play Bass….So I bought a Fender Precision Bass. 
The instrument wasn't hard to find. The Fender Factory was in Fullerton Califonia, our hometown. 
Within a few months Larry joined the band. Larry was and still is a stellar guitar player and a born showman. In fact all the guys, except perhaps me, had lots of talent and big personalities… Frankly, I just loved being in the band.
So, while JFK was running for President (this was 1960), we were playing gigs everywhere and all the time. About a year later we were "Discovered." We were placed under contract with Capitol Records. It was kind of a big deal at the time. But the story ended there. 
All the guys went off to different colleges. 
I rarely, if ever, picked up a guitar again. 
A half century of rich, rewarding time flew by.
Then, two summers ago my band buddy Jimmy, asked if I'd like to meet him at Tassajara, a monastery in the Ventana Wilderness about forty miles inland from Big Sur. 
While I was there I had a dream, at least I think it was a dream. A Mermaid splashing in a mountain river asked me to write her some songs. She was quite persuasive. Wouldn't take "No" for an answer.
I gave it a try and found out I could actually play the guitar, write music and (gulp) sing.
I hope among these songs you'll find a few that strike your fancy.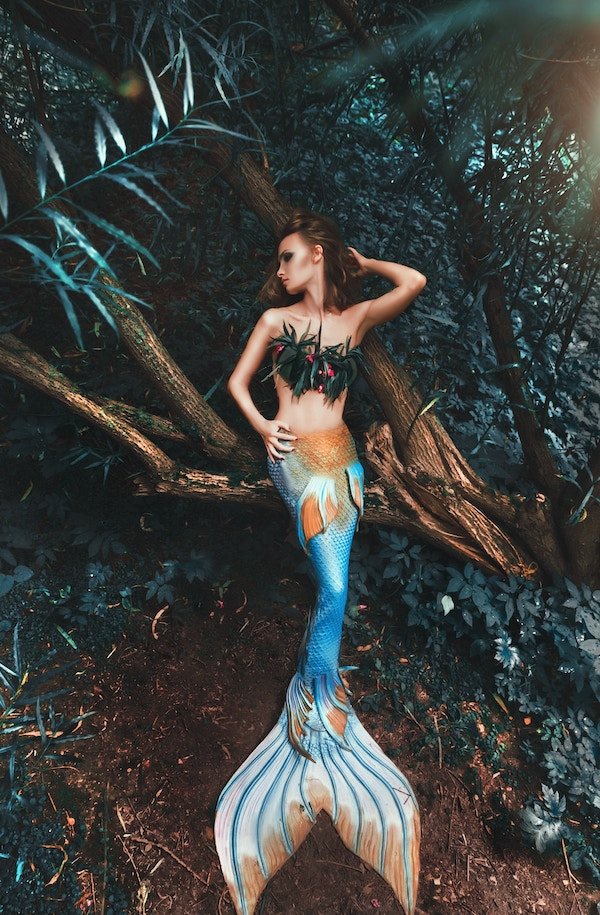 If a picture is worth a thousand words, a music video sings through the ages.  Enjoy this world-premiere music video entitled True Blue.
"Our imaginations take us to faraway places known only to the heart. To make these heartfelt experiences real, we need find the words that tell the story. If we're lucky, we come close. If we're brave, we speak these stories out loud or write a song…I search for chords and rhythmic passages that help words find their perfect pitch. The experience is humbling and, at the same time, surprisingly fun."
– Tim Twombly
Get tim's new album Wherever you get your music
Available now on iTunes, Apple Music, CD Baby, Spotify, and wherever you listen
I want send a bouquet of Love and Gratitude to those who have been so helpful and encouraging.
To Linda Martin for prying me out of my shell, for awakening my musical imagination, for pushing me forward and, on occasion, singing at my side.
To Robin Collier who left this world way too soon.
To Randy Rusk, producer extraordinaire, for turning my songs into music. Musically speaking this guy could turn a mud puddle into a tropical lagoon.
To the Brueggeman's for their hospitality and use of their stellar studio.
To my daughters and sons in law for their encouragement and technical support. You guys are the best.
To so many friends especially Rich Lippi and Michael Twombly.